Job Opportunities
For a complete list of departments currently hiring using the Firefighter Candidate Testing Center, please click here.
Current Openings:
Los Angeles County Fire Department will be accepting applications for the position of Fire Fighter Trainee beginning 6/26/19 at 1pm and will end on 6/28/19 at 1pm. To view the posted exam bulletin with the full list of requirements and frequently asked questions, please visit: https://www.governmentjobs.com/careers/lacounty/jobs/2291922/fire-fighter-trainee.
Sacramento County Airport Fire Department is currently recruiting for the position of Firefighter, Aircraft Rescue and Firefighting Level I/II. To view more information, click here.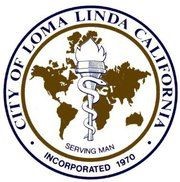 Loma Linda Fire Department is currently recruiting for the position of Firefighter Paramedic. To view more information, click here